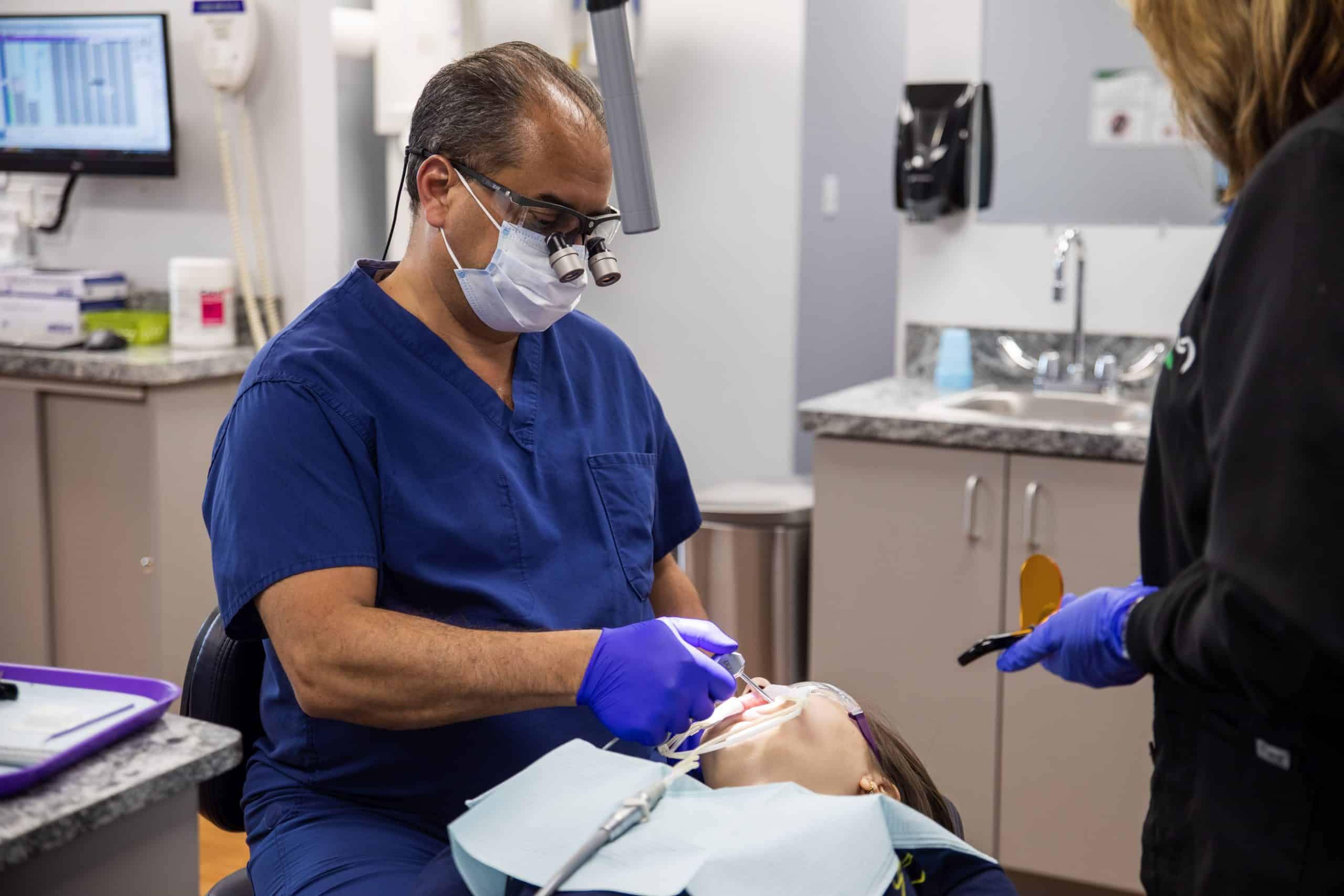 If you're considering orthodontic treatment for yourself or your child, you may be wondering whether to choose traditional braces or Invisalign aligners. We offer both braces and Invisalign as both are great options, depending on your individual needs and preferences. Give our office a call today to set up a consultation, and we can help you decide which option is the best choice for you.
Treating Misaligned Teeth
Teeth can become misaligned for a number of reasons, such as thumb sucking, injury, or tooth loss. Orthodontic treatment is not just about aesthetics: proper alignment can prevent gum disease by making teeth easier to clean, improve problems with speech, and prevent or treat headaches and jaw pain from TMD.
Both braces and Invisalign can achieve great results. The overall summary of both options is as follows:
Traditional Braces
Metal brackets and wires are placed on your teeth.

Brackets are connected with a thin wire, and tightened periodically to initiate tooth movement gradually.

Option to get metal braces or clear ceramic braces

Treatment time typically takes 12-24 months.

Traditional metal braces usually cost between $3,000 and $7,000.
Invisalign Aligners
Clear aligners are custom-made to fit on the teeth.

Aligners are worn for 20-22 hours daily and are changed every two weeks.

Invisalign treatments typically only take 9-18 months.

Invisalign aligners typically cost between $4,000 and $7,000.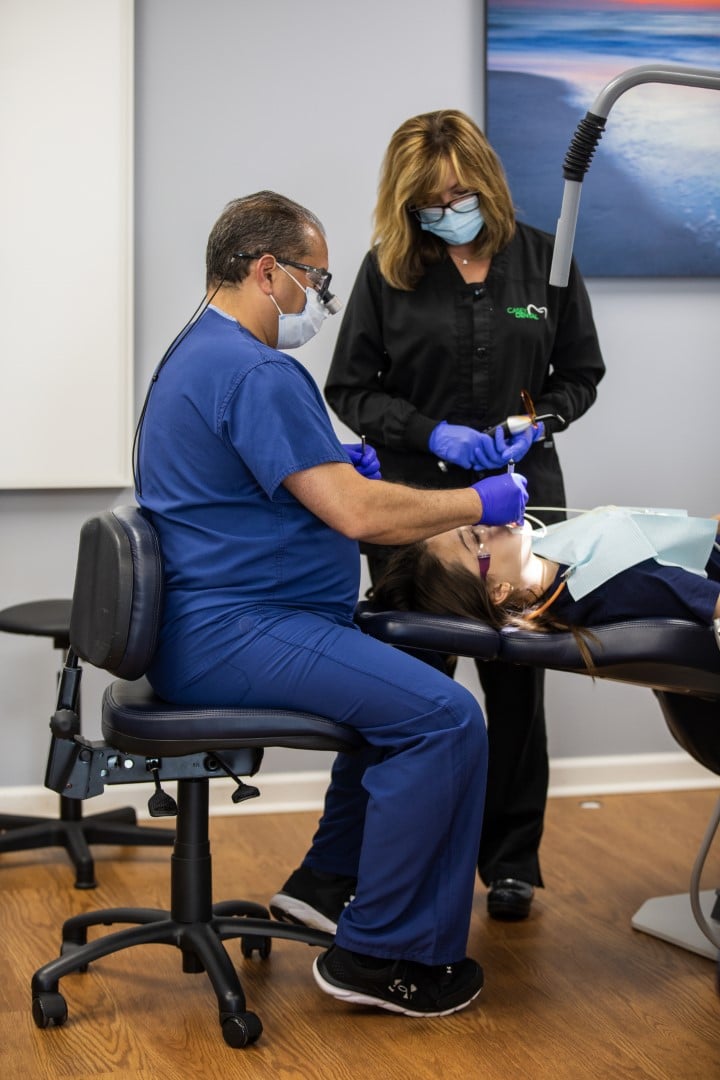 Interested in Braces vs. Invisalign?
What treatment is best for you?
When deciding which treatment is best for you, there are many things you will need to consider, such as your lifestyle, budget, and what is most important to you. Our dental team will discuss all your options and factors to consider.
These are some of the things you should take into consideration when making your decision:
Adults and older teens are more likely to be concerned with the look of their teeth while undergoing treatment. Their metal wires and brackets make wearing braces more obvious and visible. So if the look of braces is an issue holding you back from getting the orthodontic treatment you need, Invisalign is a great option.
Invisalign trays are removed for meals or snacks, and then you can brush and floss as usual before putting them back in. Braces are adhered to the teeth and cannot be removed. One benefit of Invisalign is that oral hygiene is easier without working around metal brackets and wires. You also need to be more careful with what you eat with braces, as we advise avoiding hard or sticky foods like popcorn and hard candies.

The flip side of this is that Invisalign requires more responsibility. The patient has to keep track of their clear aligner trays and ensure they are stored safely while not being worn. They also need to put them back in directly after meals because for Invisalign to work properly it should be worn 22 hours a day. Braces may be a better choice for younger teens because there is no risk of forgetting to wear them or misplacing them.
Traditional braces and aligners are comparable in price, though Invisalign may be slightly more expensive. Both cost between $3,000 and $7,000. The cost of any orthodontic treatment is dependent on your case and how much correction you need, so set up a consultation to get a personalized price estimate. Insurance usually covers both braces and Invisalign. We offer payment plans to help break up costs into affordable installments with either option.
Braces may be necessary for some instances of severe misalignment. However, both options can be effective in treating mild to moderate misalignment.
Invisalign has a reputation for being quicker, with initial treatment usually lasting 12-18 months. Braces may be worn for two years or even more. With both options, wearing retainers at night for the rest of your life after treatment is crucial to maintaining your results. 
Contact Us for Orthodontic Treatment
If you are interested in finding out more about straightening your teeth, contact Casey Dental today. We offer both Invisalign and traditional braces, and our team will work with you to find the best treatment option for your needs. So give our office a call today to schedule a complimentary consultation!