Single-Tooth Implants in Luzerne County, PA
If you are missing a tooth, an implant is a great way to replace it. At Casey Dental, we offer single dental implants. An implant is a small titanium post that is placed in the jawbone. Once the implant has fused with the bone, an artificial tooth (crown) is placed on top.
If you are missing a tooth, an implant is a great way to replace it. Contact Casey Dental today to learn more about dental implants in Luzerne County, PA.
What are single-tooth dental implants?
A single dental implant is a small titanium post that is inserted into the jawbone to act as a replacement for the root of a natural tooth. The implant is then used to support a single artificial tooth, a crown.
Dental implants are an effective way to replace a missing tooth and can also be used to support bridges and dentures. In addition, these dental implants are much easier to care for than full or partial dentures, and they can last for many years with proper maintenance.
Single and conventional implants are an excellent option for replacing missing teeth because they:
look and feel like natural teeth

are durable and long-lasting

do not require special care

help reverse damage caused by periodontal disease

preserve your oral health and adjacent teeth
The Dental Implant Procedure
A dental implant treatment plan involves placing a metal post into the jawbone and then attaching a replacement tooth to the post. Implants can be used to replace one or more missing teeth and will leave you with a natural smile.
The dental implant surgery process begins with the placement of the titanium screw into the jawbone. This is typically done under local anesthesia. Once the post is in place, it will need to heal for several weeks before the replacement tooth can be attached. During this time, the bone will fuse to the metal post, creating a solid foundation for the new tooth. Once the dental implant has healed, the replacement tooth will be attached to the base. In most cases, dental implants can last for many years with proper care.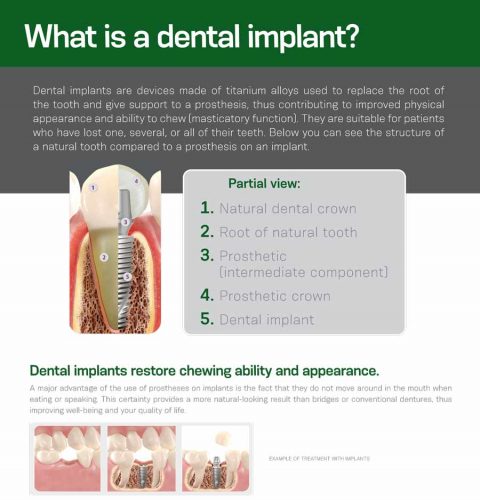 The cost of dental implants will vary depending on the number of teeth replaced and the procedure's complexity. Single implants typically cost less than traditional implants.
Yes, dental implants can be used for cosmetic purposes. Sometimes, they may be used to support a denture or bridge. They can also be used to replace a single tooth that is badly discolored or misshapen.
Bone grafting may be required if you do not have enough bone in your jaw to support the implant. This procedure will add bone to the area, making it possible to place the implant.
Contact Our Dental Office Today
If you have one or multiple missing teeth, an implant is a great way to replace them. At Casey Dental, we offer implant dentistry to our patients in the Luzerne County area, to help transform their smiles.
Contact our dental practice today to schedule a consultation to find out if dental implants are the right solution for you.