Same-Day Crowns in Luzerne County, PA
At Casey Dental, we can create same-day crowns right in our office! With the help of CEREC technology, we can design and create a custom crown right here while you wait, completing your crown in one visit.
What are same-day crowns?
Same-day crowns are restored using CEREC computer-aided design and manufacturing technology. This allows us to create a custom ceramic crown right in our office without needing an outside dental lab.
CEREC crowns are made from high-quality ceramic materials that match the color of your natural teeth. They are highly durable and can last for many years with proper care. These technologically advanced crowns have become the preferred option for many patients who need dental restoration.
Who can benefit from same-day crowns?
Patients looking for a quick and convenient way to restore their smile may benefit from CEREC crowns. If you have a tooth that is damaged, decayed, or cracked, same-day crowns can help restore its function and appearance.
CEREC crowns are also a good option for patients who have allergies to certain metals or materials used in traditional dental crowns.
What can dental crowns be used for?
Dental crowns are most commonly used to:
Restore a tooth that has been significantly damaged or is decayed

Protect a tooth that has a large filling and not enough tooth remaining

Attach a dental bridge

Cover a misshapen or discolored tooth

Cover a dental implant
A damaged tooth can cause pain, make it difficult to eat and speak, and impact your overall oral health. You can quickly and easily restore your smile by getting same-day crowns at Casey Dental.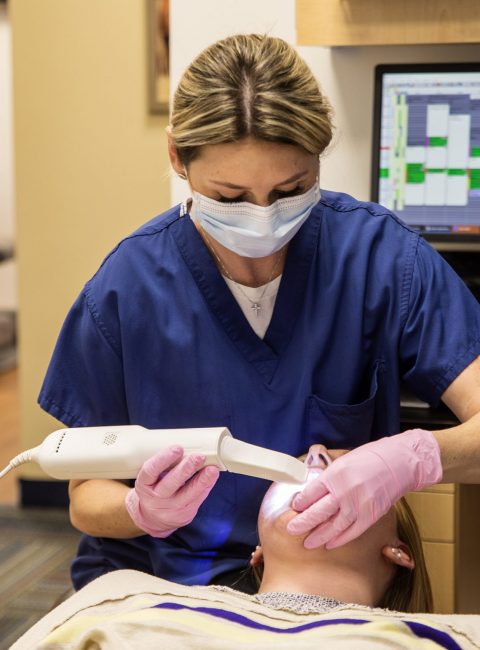 What to Expect During a Same-Day Crown Appointment at Casey Dental
If you are considering same-day crowns, you first need to schedule an appointment with our office. During your consultation, we will examine your mouth and teeth to ensure that same-day crowns are the best treatment option.
If you are a good candidate for same-day crowns, we will take digital impressions of your teeth. These impressions are used to create a 3D model of your mouth, which we will then use to design your custom dental crown.
Once your crown has been designed, it will be milled right in our office, and the milling process takes about 15-20 minutes. Once your crown is ready, we will place it on your tooth and make any necessary adjustments.
You will then be able to leave our office with a fully restored smile!
What is the difference between CEREC same-day crowns and traditional crowns?
The main difference between CEREC and traditional crowns is the time it takes to get them. With the CEREC Crown procedure, there is no need for waiting or temporary crowns, and you can walk into our office and walk out with a new crown in just one visit. A traditional crown requires two visits and can take several weeks to be made, and you will likely need a temporary crown in-between visits until your permanent crown is complete.
CEREC dental crowns are also made from high-quality ceramic materials that match the color of your natural teeth. The ceramic material is strong and will last many years with proper care.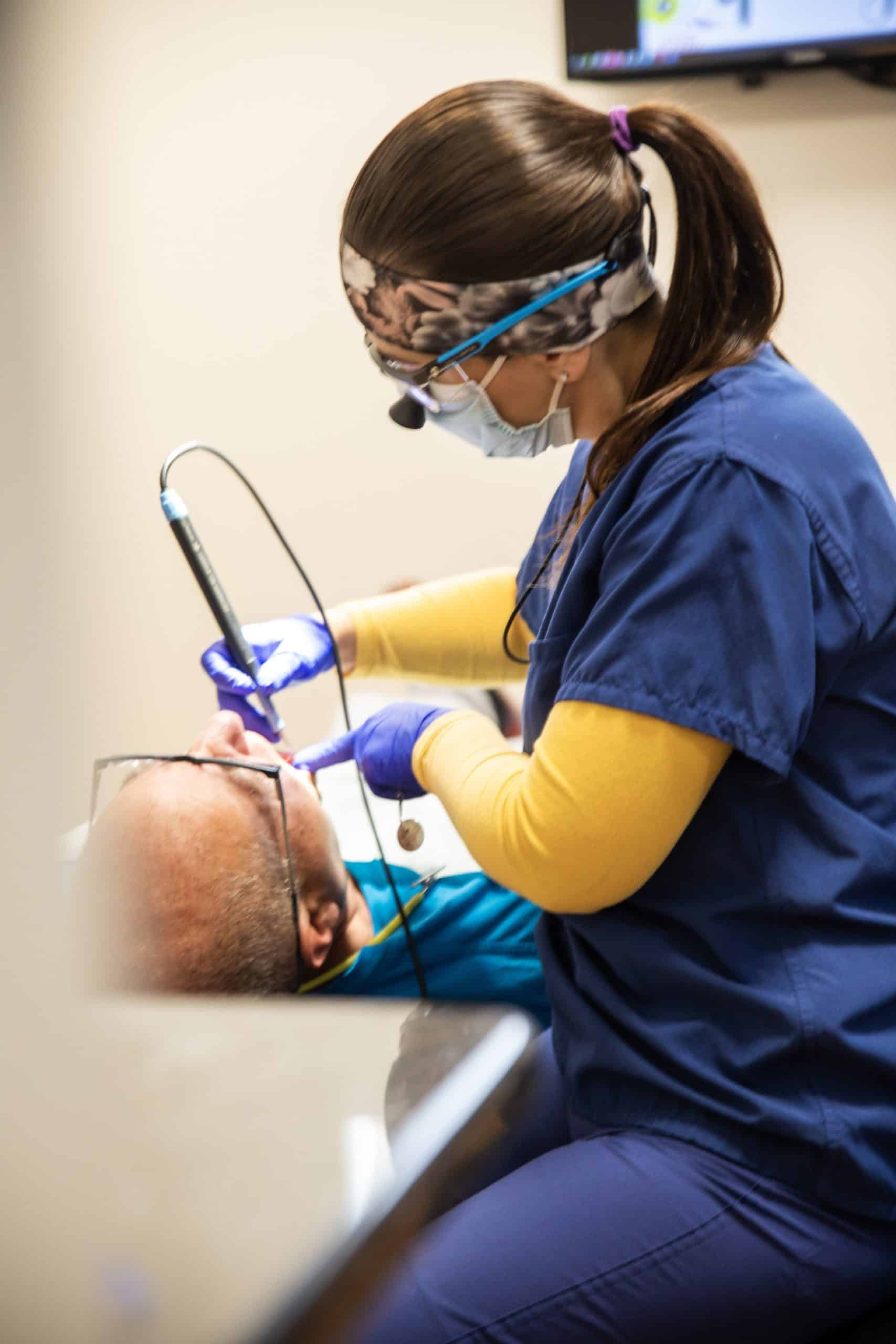 Caring for Your New CEREC Crown
Caring for your new same-day crown is like caring for your natural teeth. Be sure to maintain routine hygiene routines, brushing twice daily and flossing daily. You should also avoid chewing on hard foods or objects and refrain from using your teeth as tools. It is also essential to see our dentist for regular checkups and cleanings.
How much do Same-Day Crowns Cost?
The cost of same-day crowns will vary depending on the extent of treatment and your individual dental needs. During your consultation, we will provide you with a detailed cost estimate.
If you have dental insurance, same-day crowns may be covered. We will work with your insurance provider to ensure you get the coverage you deserve.
Let Casey Dental Help Preserve Your Child's Teeth
Casey Dental is the best place for your child's dental care. We provide quality services and use the latest technology to preserve your child's teeth. If you're looking for a trusted dentist who can provide your child with a pulpotomy, call our office today to set an appointment. You won't regret choosing our team of experts to take care of your family's smiles!