Are you looking for a trusted dentist near Scranton, PA? Casey Dental has you covered! Our experienced dentists offer a wide range of dental services to meet your needs, from routine checkups and cleanings to more complex procedures. We know that each patient is unique, so we work closely with everyone to formulate a treatment plan that meets their individual needs.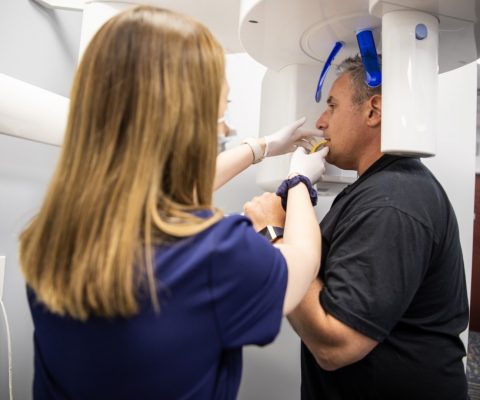 Orthodontist in Scranton, PA
Having straight teeth does more than improve your smile. It also contributes to better oral health overall. Casey Dental offers orthodontic treatment for patients of all ages, using the latest technology and procedures. Whether you're considering traditional braces or Invisalign clear aligners, we can help you achieve the smile you've always wanted.
If you're ready to take the first step towards a straighter smile, contact Casey Dental today. Our dental office will be glad to answer any concerns you may have and help you get started on the path to a lifetime of good oral health.
Sedation Dentist in Scranton, PA
At Casey Dental, we understand that some patients experience anxiety when visiting the dentist. That's why we offer sedation dentistry, which can help you feel more relaxed during your appointment.
Different sedation options are available, including oral sedation and nitrous oxide (laughing gas). Both types of sedation help with relaxation and relieving anxiety, making it easier for patients to receive the dental care they need.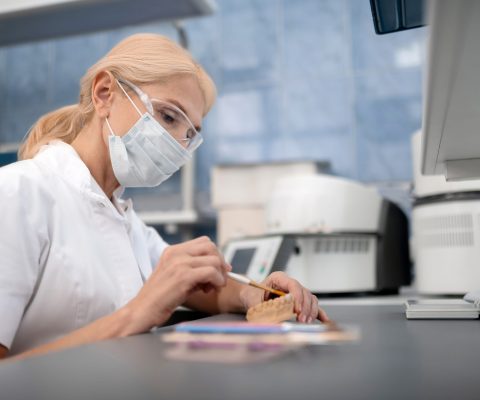 Cosmetic Dentist in Scranton, PA
Undoubtedly, our smiles are one of the first things people notice about us. Unfortunately, our smiles aren't as perfect as we'd like them to be for many of us. That's where cosmetic dentistry comes in.
Casey Dental offers a wide range of cosmetic dental treatments to help you achieve the smile of your dreams. So whether you're looking for whiter teeth, straighter teeth, or want to repair some minor cosmetic damage, we can help!
Visit Casey Dental today for your cosmetic dentistry needs.
Special Needs Dentist in Scranton, PA
Special needs dentistry provides tailored treatment to meet each child's individual needs, whether it's a physical disability or a developmental disorder that makes it hard to communicate effectively.
At Casey Dental, we are proud to offer a wide range of special needs dental services for children of all ages and abilities. From early intervention and preventative care to sedation dentistry, we are here to help your kid get the dental care they need and deserve. So if you are near Scranton, PA, and looking for a special needs dentist, contact our dental office today to book an appointment.
Pediatric Dentist in Scranton, PA
At Casey Dental near Scranton, PA, our team of pediatric dental experts is specially trained to put kids at ease and ensure they receive the best possible care.
We know that every child is different, and we take the time to get to know each of our young patients to tailor our treatment approach accordingly. So whether your child needs a routine cleaning or more extensive dental work, you can rest assured that our dentist at Casey Dental will take good care of your little one.
Family Dentist in Scranton, PA
When finding a family dentist, you want someone gentle, caring, and experienced in treating patients of all ages. At Casey Dental, we value the importance of developing strong relationships with our patients and their entire family. Our team is highly committed to providing comprehensive dental care for everyone in your family. We continuously work to ensure your experience at our office is comfortable and stress-free. 
Emergency Dentist in Scranton, PA
Dental emergencies can happen anytime and anywhere. Casey Dental offers emergency dentistry services to our patients near Scranton, PA. Whether you're dealing with a toothache, a chipped tooth, or anything in between, our team will be there to help. We offer various emergency dental services, including extractions, root canals, and more.
So don't wait – if you're dealing with a dental emergency, call our dental office today!
Why Choose Casey Dental for your Dental Care Needs?
Casey Dental is one of the leading dental providers for patients near Scranton, PA, and we are proud to offer various dental services to meet the specific needs of our patients. We provide general dentistry, cosmetic dentistry, orthodontics, and more. We also use up-to-date technology and equipment to ensure you receive the best dental care possible.
We offer convenient financing options to make dental care affordable for everyone. Call our dental office today to schedule an appointment and see why Casey Dental is the best choice for your dental care needs!