Nitrous Oxide Sedation in Luzerne County, PA
Nitrous oxide is one option for managing dental anxiety or providing mild sedation for dental procedures. The gas is inhaled through a face mask, which relaxes you and makes you feel lightheaded or sleepy. Nitrous oxide is also called "laughing gas."
It has been used for dental procedures for over 100 years and is a safe and effective way to manage dental anxiety and help you feel calm during your treatment. 
The sedation is constantly monitored, and our dentist will adjust the amount depending on the patient's needs. Once the procedure is completed, the sedative is turned off, and the patient will quickly return to normal.
When would we use nitrous oxide?
We provide nitrous oxide for both simple and complex dental procedures. It is a safe and effective way to help patients relax during their procedure and reduce anxiety, pain, and gagging.
It is often used for the following dental services:
Dental anxiety or phobia

Dental fillings for tooth decay

Dental crowns

Bridges

Root canal

Simple extractions

Cosmetic dentistry procedures
Interested in Nitrous Oxide Sedation?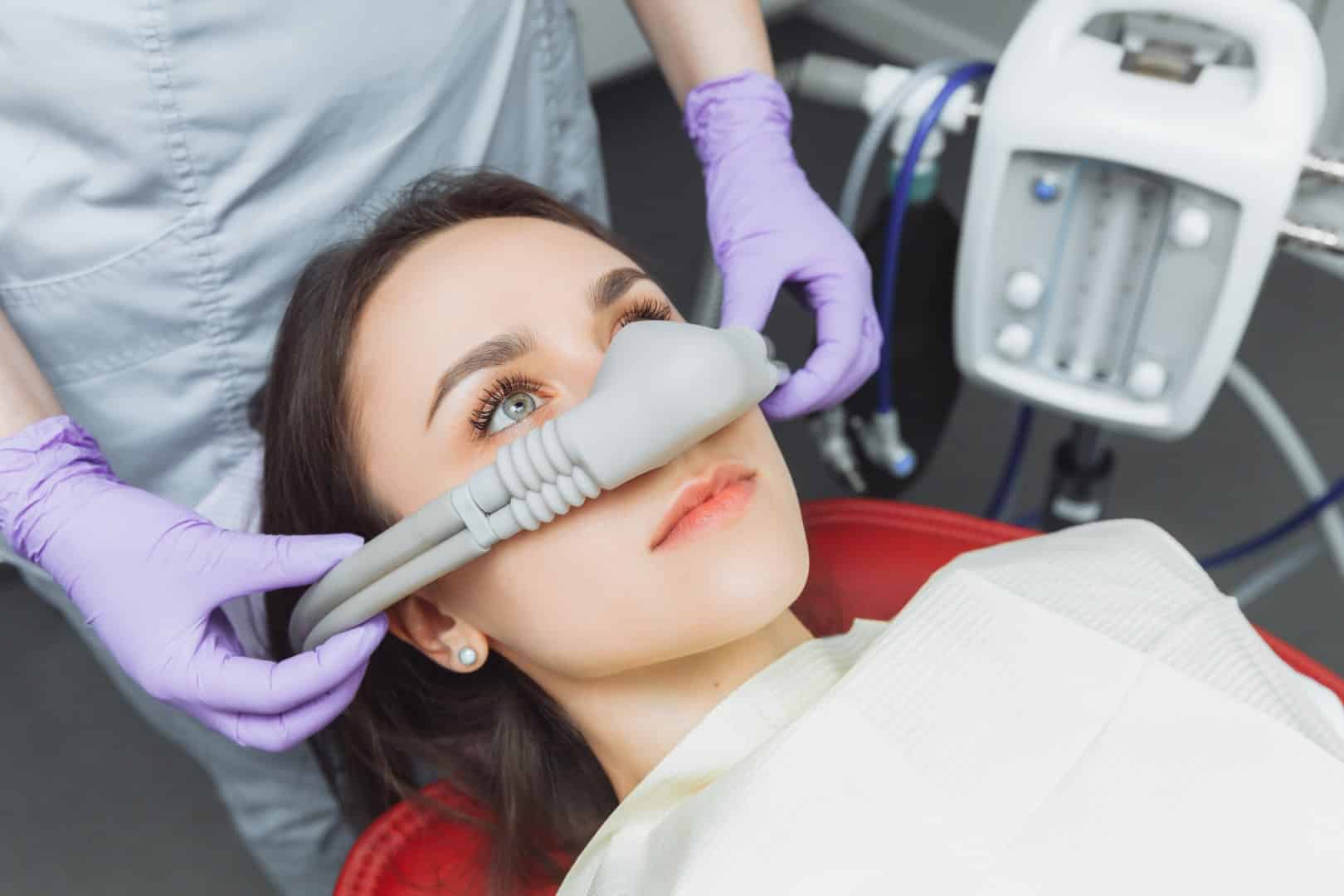 Benefits of Nitrous Oxide
Nitrous oxide sedation has several benefits:
It helps you feel relaxed during your dental treatment.

It reduces anxiety and fear for many patients.

It can help you feel less pain.

It is a safe option for both adults and children.

It is quick-acting and wears off quickly.
Contact Us for Sedation Dentistry
If you are interested in learning all about our sedation dentistry options for your next appointment, please contact our office today. Our friendly team will be more than happy to discuss your options and help you choose the best option for your needs.